Events
Below are some of Sarah's upcoming performances and courses:
Saturday 19th September 2020
Feed The Beast - set to visuals by Peter&Paul and voiceover by Jon Iles
Festival Of The Mind, Sheffield.
Live Stream. 1pm
Saturday 10th October 2020
6-9pm UK Time
International Online Bass Clarinet Choir
Apply to take part:
https://www.eventbrite.co.uk/e/international-online-bass-clarinet-choir-tickets-118146454225
Wednesday 14th October
7pm
SCAW duo
Live Stream for Nottingham Chamber Festival
Details tbc
Saturday 24th October
Sound Festival
Ten Wee Drams
Time and venue tba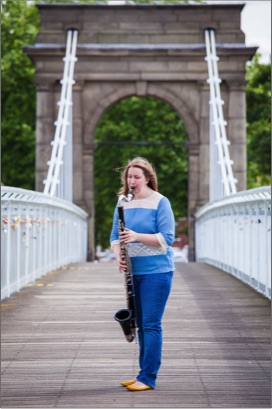 Recent highlights include:
11th April 2019
Ten Wee Drams - world premiere
Raasay Distillery
8th May 2019
NoiseFloor - Staffordshire University
Works for contrabass clarinet and electronics
24 - 28th July 2019
International Clarinet Festival, Knoxville, USA
Premiere of new work, by Sungji Hong.
25th October 2019
Hard Rain SoloistEnsemble
Harty Room, Belfast
Quartet for the End of Time - Messiaen