Below are current programmes for promoters looking to book for Autumn 2021 and onwards.
To enquire about these for your series please contact:
Ten Wee Drams
Ten works about the heritage, culture and landscape of the Scottish Hebridean Isle of Raasay. Each work is composed by a Scottish based composer and the premiere took place in the Isle of Raasay Distillery in 2019.
60 minute programme or can have works added included 'Screapadal' by Sarah Watts to make a full evening programme.
Feed The Beast
Feed the Beast is a programme highlighting animal extinction. New works for solo bass clarinet are set to stunning overhead visuals by Sheffield based 'Peter and Paul'. Voiceovers by actor Jon Iles bring the reality of the climite emergency to life.
Commissioned by Festival of The Mind, The University of Sheffield.
50 minute Performance
Dolphy Fused
To celebrate the life and work of the great bass clarineteist Eric Dolphy, Sarah will premiere a new programme featuring his infamous God Bless The Child improvisation. This will feature alongside a transcription of Bach's famous Chaconne and Dolphy inspired works for bass clarinet and electronics by Miroslav Spasov, Sohrab Uduman and Mike Vaughan
60 minute programme
Into The Depths
SCAW - Sarah Watts - clarinets
Antony Clare - piano
A performance of works for basset horn, bass clarinet and contrabass clarinet from the classical period to modern day. The programme includes one of the first operatic bass clarinet solos, a classical theme and variations for basset horn, jazz inspirations and works written for Sarah.
Full length programme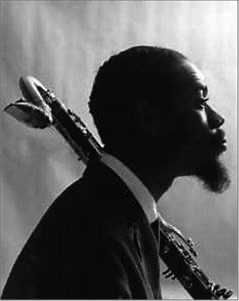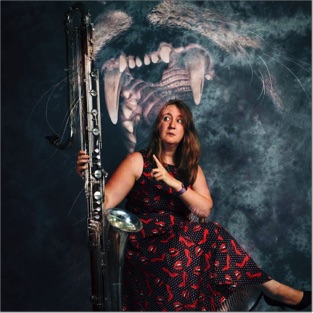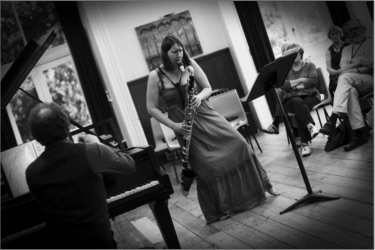 Dracula Bite-Size
Bringing the bring the undead to life on the stage
A 60 minute adaption of Bram Stoker's Dracula for narrator and low clarinets. Narrated by Jon Iles